Episode 28
Episode 28 – Ashley Price
Join us this as my guest, Ashley Price, shares her very personal story of being sexually assaulted as a Freshman in college.  Growing up in NJ, Ashley always knew she would live in the South.  She was raised in a non-Christian home, yet just knew that God had a plan for her to marry a Southern, Christian man. Ashley grew up close to the beach in NJ & wanted to attend a college in the south, but wanted to be close to the beach. So she searched & applied to one college in South Carolina that was close to the beach & she got in! She was so excited to move and start her college days. While she was there for orientation, she met a boy and quickly started falling for him. She would see him often & they would spend evenings and nights talking on the phone. Then things took a quick turn. Ashley had not been feeling good that day, so she stayed in her dorm room with her roommate. The boy she had been talking to wanted to come to visit her, so she said yes. While he was there, Ashley was sexually assaulted by him and then he left.  Ashley was left wondering what in the world just happened?? After speaking with a close friend that is a Police Officer, Ashley called campus police to report what happened.  This was the start of something huge at her school.  Because he was a Football player for a D1 school, this became BIG news fast.  After this was made known on campus, other girls started coming forward, over and over again reporting sexual assault by members of the football team.  Ashely's action led to the uncovering of a huge coverup of sexual assault incidents on the football team. Things started to get rough for Ashley, being publicly harassed by students, fans of the football team, etc.  Because Ashley did not yet know Jesus, she started looking to alcohol for comfort.  Ashley shares how she was heading down a really bad path, but God met her at the age of 24 and she gave her life to Jesus! Looking back, she can see God's protection in her life even when she wasn't following Jesus. Even though this was a horrible thing that happened in Ashley's life, the purpose was for good! She continues to share & see the many ways that God is making an impact. Thank you Ashley for sharing your story!
Scripture: Ephesians 2:10 
New Episodes!
The Shared Cup Podcast
This podcast was created as a way for women to share where they have experienced the overflowing love of God in their life with other women.  At the last supper, Jesus poured the wine into his cup and passed it around for all of them to share.  This podcast is a reflection of that.  God pours into each one of us & we want to have the chance to share with others! All of us can learn from the experiences of other women & we can also be encouraged through the hope of their story! Check out The Shared Cup and let us know if you ever want to be a guest or if you know of anyone that you think would be great for our show!  I pray that this show is a blessing to your life!
Join me as we welcome back my guest Cherlyn Decker! If you didn't catch her last episode, make sure you check out episode 24. Today Cherlyn shares with us how to unleash our ROAR.
R = Respond. First we have to know how to respond. Find a promise from God about what's going on in your life right now and begin speaking it out loud. "When we know what God says about our circumstances and we declare those things out loud it commands God's authority over our circumstances"
O = Overcome Obstacles. Second we have to learn how to overcome the obstacles. Take a quick minute to think about your trials – ask yourself were there any traps which you see now in hindsight? "One of the key things to remember when it comes to the obstacles is we can see them coming.  If we know what to look for. We have to spot the traps
A = Apply. Third we apply what we've learned from previous seasons. Sometimes our thoughts and feelings are not true. Sometimes they lie to us. Most of us have heard that voice that whispers in our ear things that are not true about us or someone else and get us to doubt, to wonder, to question until we believe the lie. We need to take those thoughts and feelings captive. Philippians 4:8 says to think on whatever is true. This means we have a choice, we have control over what we think and what we feel and we can FILTER them as soon as they come in and filter them through what we know to be true. Begin to evaluate your story to find the lessons and then ask God to show you his perspective. "We cannot avoid trials in the future, oh I wish we could. But, how we survive one trial is an indicator of how we will survive the next one. Unless something changes."
R = Reveal. And last we reveal our story to others. You don't have to wait for the trial to be over: you can start by telling your story to someone over lunch today then over the next few weeks begin to journal about what God has done for you and over the next month think through who your story can help. "The enemy wants to keep us quiet, when our trials are finally over, he wants us to get on with life. He doesn't want us to be vulnerable about our struggles and he doesn't want us to share our triumphs. But I'm telling you to share it because it will help others be overcomers."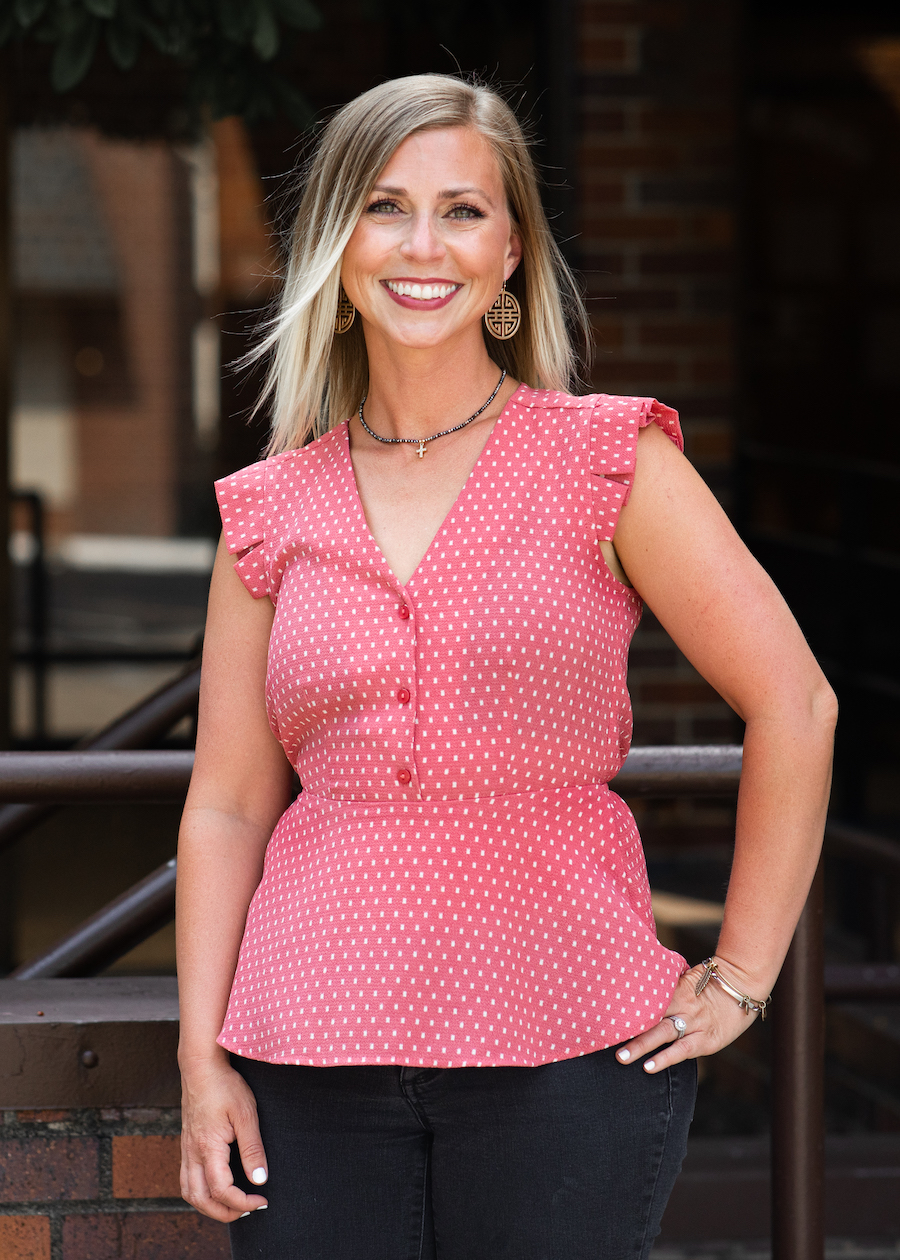 About Me
My name is Alison Liddic.  I have been married to my husband Tony for 19 years. We have 3 beautiful teenage daughters together.  I have always been an entrepreneur at heart my whole life & have started multiple businesses with my husband from scratch.
God has truly gifted me to be able to see the big picture vision & see the steps that need to be take to make that vision happen.  This is something I have been helping clients with for years! 
It truly is my passion to help bring passion and purpose back to my clients businesses that not only results in financial growth, but their quality of life is completely transformed! 
"Alison has been amazing!! She has helped me breakdown my business into sections and really process each one. So many unanswered questions are easily being answered. She really helps you find the "why" In what you are doing. You may find out some very interesting facts that you didn't realize before about yourself and your business. I don't know what I'd do without her. I give her 5 stars because her vision is clear, her heart is in the right place and she truly wants to see you thrive and succeed." ~ Tina T.
"I just have to share how amazingly gifted this woman is! Not only does she help to motivate you, she is inspiring! We can do anything we set our mind to right, unless we are overwhelmed and uncertain about where to begin, that's where Alison comes in. She will help YOU make your dream become a reality. I've not had a true business of my own before, although I feel I'm being called to start something new. Alison has played a huge role in me knowing the first steps to take. Thank you Alison for sharing your God given, inspiring gift with all of us!" ~ Brynn C.
"She's got a brilliant mind when it comes to sorting through all the BS online these days and getting to what actually matters and makes the fastest impact on results.
And a little secret you may already know (or not) is that knowing your purpose for your business and having clarity around it, allows you to grow your business with joy and excitement.
She's great at helping you figure that out too!" ~ Anthony S.
Find Your Balance. Set Your Goals. Take A Challenge. Reward Yourself.
If you are ready to see things change in your business and in your personal life then let's get started!! But, please know, this does take work from you. So, if you don't consider yourself to be a hard worker and an action taker then this is not going to work for you.
If you are ready to take action and are open to coaching, then girl, what are you waiting for? Let's do this!
Don't Wait Any Longer. Get Back On The Path To Passion & Purpose!