Episode 2
Virginia Depp – Part 2
During our last podcast, we found out that her baby Madi had Agenesis of the Corpus Callosom and Morning Glory syndrome. She was about to have surgery…. Now we get to hear the rest of the story! We will also hear the life changing experience of what happened in the hospital room. Tune in to hear about the overflowing love of God through Virginia's story! Thank you for sharing your story with us Virginia!!
New Episodes!
The Shared Cup Podcast
This podcast was created as a way for women to share where they have experienced the overflowing love of God in their life with other women.  At the last supper, Jesus poured the wine into his cup and passed it around for all of them to share.  This podcast is a reflection of that.  God pours into each one of us & we want to have the chance to share with others! All of us can learn from the experiences of other women & we can also be encouraged through the hope of their story! Check out The Shared Cup and let us know if you ever want to be a guest or if you know of anyone that you think would be great for our show!  I pray that this show is a blessing to your life!
Join us as my guest Kristin Rogers shares her story of growing up broken, longing to fill a void in her life. Growing up in a home without Jesus had it's obstacles. She would visit her family in FL each summer starting at a young age and in turn met Jesus. The void was never completely gone as she would return back home unchurched or discipled. So at a young age, she turned to relationships, boys! She tried to fill the hole in her heart with boys.
Before she graduated high school, she had experienced more relationship trauma than most 30 year old women; she was cheated on, physically abused, and verbally abused, you name it, she had experienced it.
And then she was off to college & full rebellion set in. She started dabbling in drugs & was smoking a ton of pot. But she was still doing really well with her grades.
Then one day, she got a phone call, her Cousin Lindsey had been life-flighted. And she hit her knees, bargaining with God to save her cousin & if He did, she would follow him.
So Kristin left school & flew down to help care for her cousin.
She stayed for a good while, but then decided to move back to be with her parents.
During her time in Georgia she drew closer to Jesus. She started to seek Him more. She got her first Bible and, started journaling.
Then, her Senior year in College, her mom left her dad. At that point, depression anxiety, PTSD set in for the first time.
Moving forward, she graduated& went out with some friends, and met her future husband.
Fast forward, they got married, and had a beautiful baby boy!
One day, at 27 years old, while organizing her bookshelf, she had an encounter with the Lord. Everything changed.
She acknowledged one hard fact about herself that day that led to years of inner work in the Spirit.
God has revealed that she had an approval addiction, she was a perfectionist, and she was a self sabotager. Just to name a few.
Over time God has transformed a broken heart into a strong and bold one!
Her story is truly inspiring!! If it doesn't feel beautiful right now, Jesus can make it beautiful! He turns ashes into beauty! Thank you to Kristin for sharing her story with us today.
Scripture reference: Isaiah 61:3; Psalm 46:10, Psalm 139
Song reference: The Unmaking by Nicole Nordeman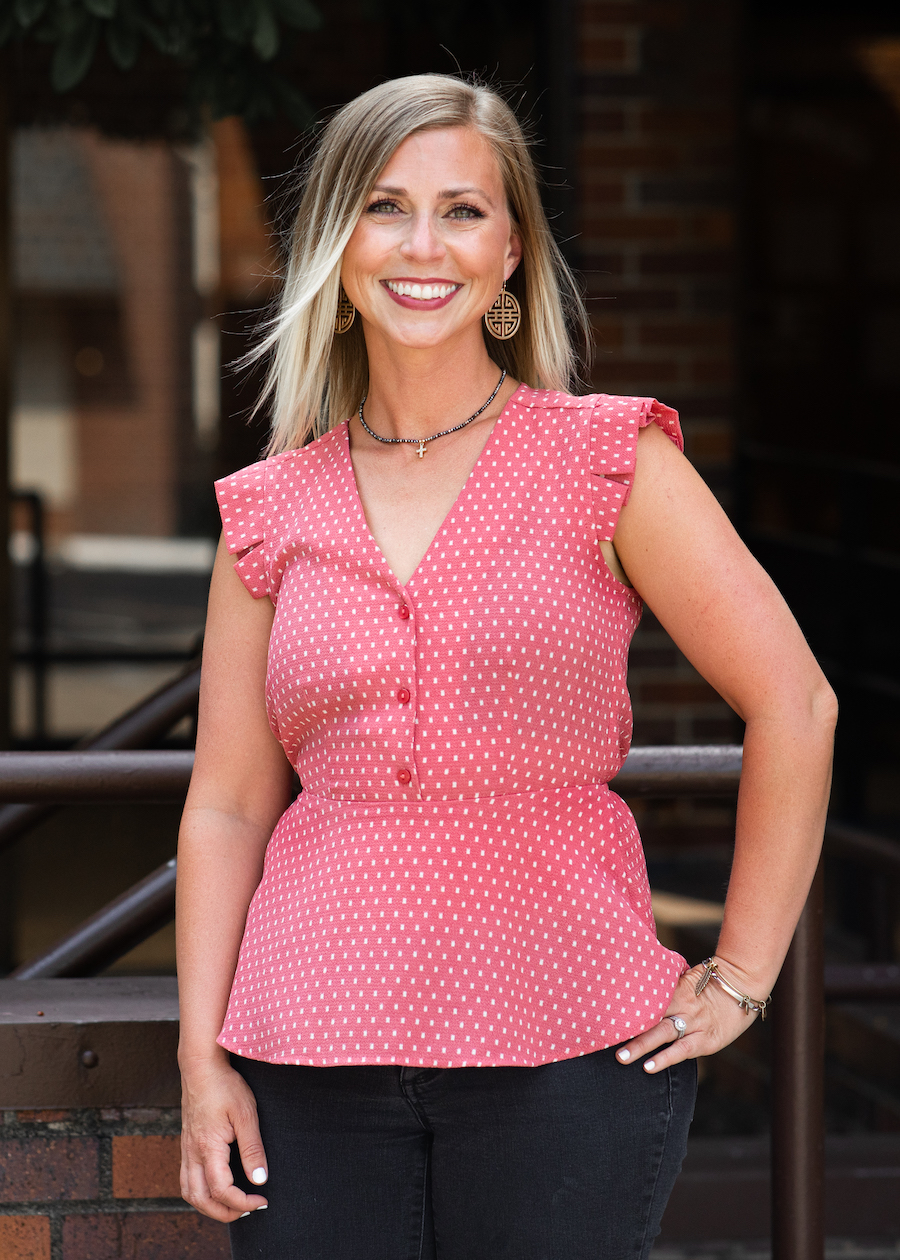 About Me
My name is Alison Liddic.  I have been married to my husband Tony for 19 years. We have 3 beautiful teenage daughters together.  I have always been an entrepreneur at heart my whole life & have started multiple businesses with my husband from scratch.
God has truly gifted me to be able to see the big picture vision & see the steps that need to be take to make that vision happen.  This is something I have been helping clients with for years! 
It truly is my passion to help bring passion and purpose back to my clients businesses that not only results in financial growth, but their quality of life is completely transformed! 
"Alison has been amazing!! She has helped me breakdown my business into sections and really process each one. So many unanswered questions are easily being answered. She really helps you find the "why" In what you are doing. You may find out some very interesting facts that you didn't realize before about yourself and your business. I don't know what I'd do without her. I give her 5 stars because her vision is clear, her heart is in the right place and she truly wants to see you thrive and succeed." ~ Tina T.
"I just have to share how amazingly gifted this woman is! Not only does she help to motivate you, she is inspiring! We can do anything we set our mind to right, unless we are overwhelmed and uncertain about where to begin, that's where Alison comes in. She will help YOU make your dream become a reality. I've not had a true business of my own before, although I feel I'm being called to start something new. Alison has played a huge role in me knowing the first steps to take. Thank you Alison for sharing your God given, inspiring gift with all of us!" ~ Brynn C.
"She's got a brilliant mind when it comes to sorting through all the BS online these days and getting to what actually matters and makes the fastest impact on results.
And a little secret you may already know (or not) is that knowing your purpose for your business and having clarity around it, allows you to grow your business with joy and excitement.
She's great at helping you figure that out too!" ~ Anthony S.
Find Your Balance. Set Your Goals. Take A Challenge. Reward Yourself.
If you are ready to see things change in your business and in your personal life then let's get started!! But, please know, this does take work from you. So, if you don't consider yourself to be a hard worker and an action taker then this is not going to work for you.
If you are ready to take action and are open to coaching, then girl, what are you waiting for? Let's do this!
Don't Wait Any Longer. Get Back On The Path To Passion & Purpose!